Why I started selling stock video
Cinematography is an expensive "sport". Some say it doesn't have to be and it doesn't require too much gear. But as you grow and start creating more narrative films, you look for ways to improve the quality of your films. Inevitably, your gear requirements grow as well.
You end up buying more cameras and lenses to help you capture different angles and type of footage. Like a drone, a gimbal for steady shots, a GoPro to get right in the action, or even a time lapse enabled camera that you can leave on while you work on your main story.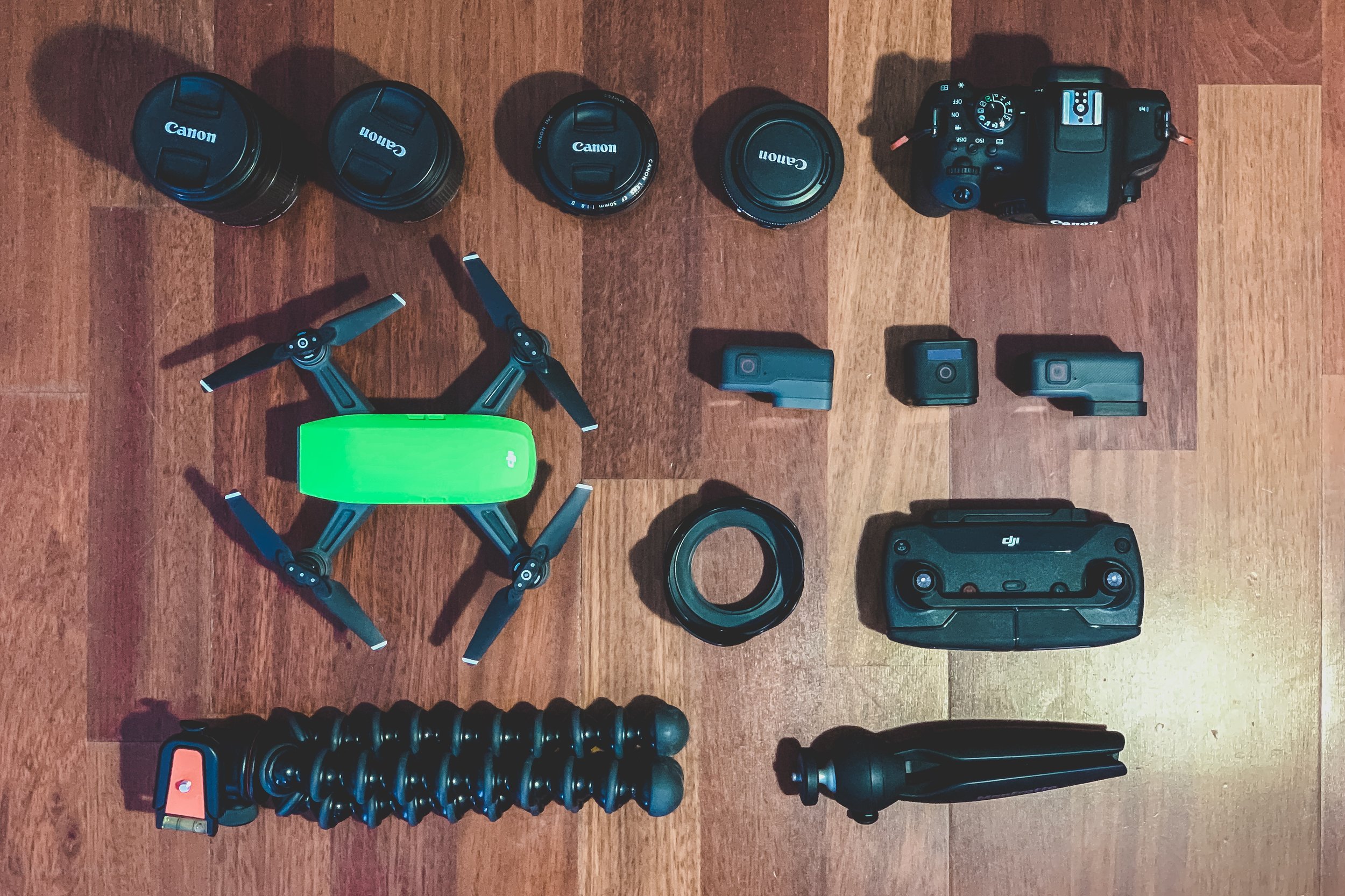 My go-to camera gear for capturing more cinematic footage in run&gun projects.
This type of footage will compliment your main story by adding a different perspective, making your audience feel part of your story. But all these add to your already extended budget, and not all footage makes it in post. A stunning drone shot doesn't necessarily compliment your film. Or maybe you used one too many time lapses and you end up discarding the extra ones.
Sure I can save all these for future videos, and I do. But I also like to share things. I'm a strong believer that someone's unwanted gift is someone else's treasure. Therefore, I decided to open an account with Pond5 and start selling some of my most epic shots. Some I've already used in my films, some were simply "collecting dust" in my hard drive. OK, I'm also doing this to make something back, so I can fund my passion for creating stories using videos and photos.
If you, or someone you know, are looking for some great and epic footage to compliment your videos, I'd be honoured if you paid a visit in my Pond5 page and browse through my library. I'll keep updating it with more great stuff as I capture them!
I look forward seeing that footage being part of something amazing!
Till next time…